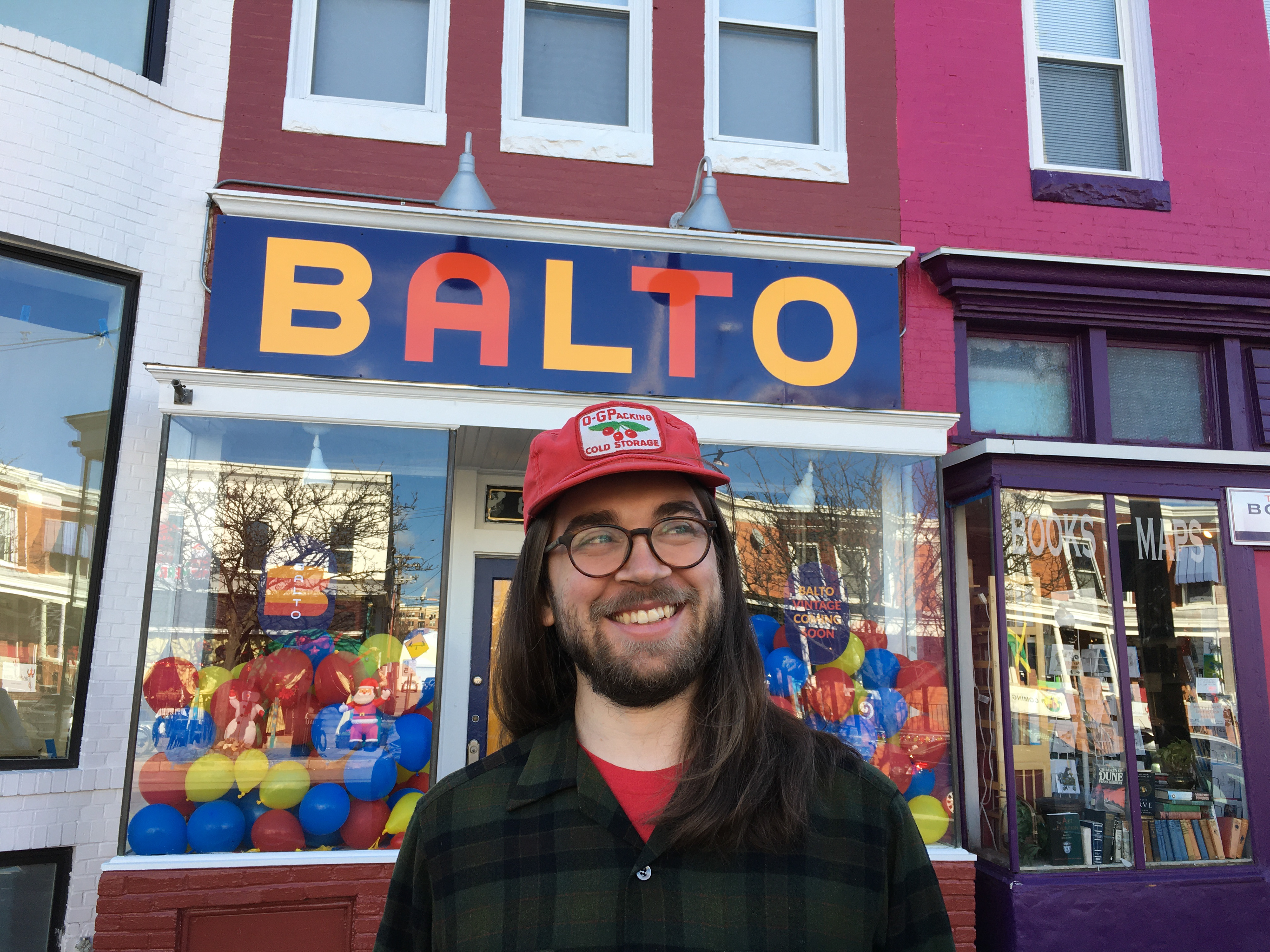 Balto Vintage was founded in the basement of a rowhouse in Bolton Hill. When I moved to Baltimore to attend college, I had easy access to thrift stores for the first time in my life. My small vintage collection began to grow exponentially. I received several spontaneous offers to buy the vintage shirt or hat I was wearing, and realized my passion for hunting vintage clothing had value beyond my personal enjoyment. I began to sell items from my collection online, and then to buy pieces specifically to sell. My business grew, and a year after graduating, I left my job to sell vintage full time. Several crowded apartments and warehouse studio spaces later, I've finally landed at my first brick and mortar store. 
At Balto, you'll find a wide selection of vintage promotional pieces that bear the iconography of rural and industrial America. My interest in vintage grew out of my love of graphic design and hand lettering. The promotional items I have chosen for the shop reflect a personal aesthetic that has been many years in the making. As a child, I cut my favorite letters from magazines and sorted them into 26 separate envelopes. I collected all manner of junk simply because I liked its design. As I grew older, this passion manifested itself in my clothing choices. I found myself drawn to the old logos and vintage typography on hats and t-shirts made to advertise seed companies, railroads, breweries, and NASCAR races. Now, the pieces I have selected for Balto are a celebration of the graphics, typography, and logos of the last century.
I hope you'll come see me at 833 W 36th St, on the Avenue in Hampden. I'm looking forward to meeting you!
Thursday-Monday, 12:00-6:00